A Great Blue Heron at the intersection of the Russian River and the Pacific Ocean from "World Photos by Paola".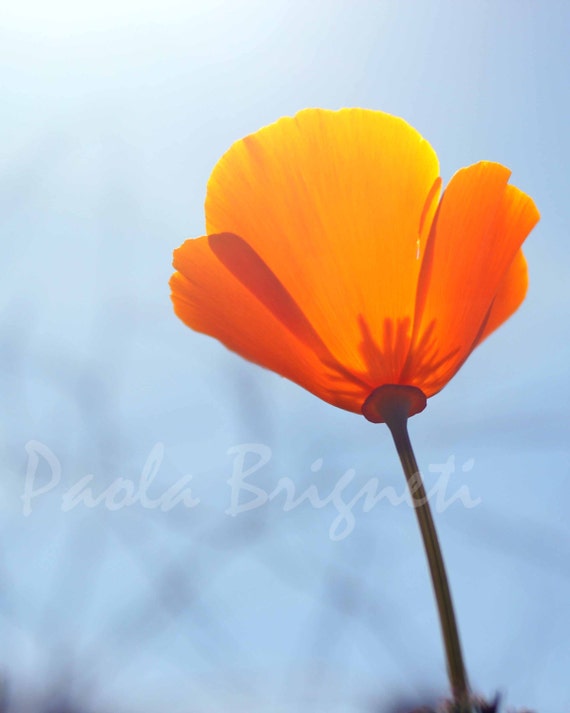 Orange Poppy under the Sun Botanical by World Photos by Paola.
About the artist:
Hello! my name is Paola and I am a photography enthusiast. I am very passionate about capturing the life that takes place around me, especially when traveling the world with my husband, Joe. My eyes are always looking for a good way of framing what is around me!
I have always been interested in artistic expression. As a little girl I participated in several arts classes where I learned how to draw and paint. I got my first camera when I was 9 as a present from my Godmother Teresa. I remember going around with the very simple Vivitar, trying to take pictures of my family, my pets, my home. In the last few years, photography has taken a more stellar role in my artistic life and pursuits.